Ivy Tech will be offering advanced manufacturing courses at the Mid-America Science Park in Scottsburg this fall. These courses will use lecture, lab, online simulation and programming to prepare students for Certified Production Technician testing through the Manufacturing Skill Standards Council (MSSC).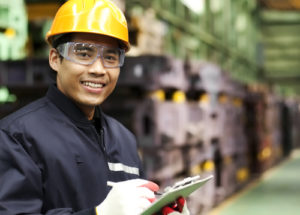 Key Principles of Advanced Manufacturing
August 22 – October 15, 2016
Mondays & Wednesdays, 6 – 9:50 p.m.
ADMF 101: Introduces the basic principles and practices of Safety and Quality used in manufacturing environments. Safety instruction covers topics including; Material Safety Data Sheets (MSDS), confined space, lock out/tag out, zero energy state, hazardous materials, storage of flammable materials, storage of fuel gas and high pressure gas cylinders, portable powered tool safety, hand tool safety, record keeping, training, employer enforcement of safety regulations, and right to know This course also covers current quality control concepts and techniques in industry with emphasis on modern manufacturing requirements. Topics of instruction include basic statistical and probability theory, sampling techniques, process control charts, nature of variation, histograms, attributes and variable charts.
Technology in Advanced Manufacturing
October 17 – December 17, 2016
Mondays & Wednesdays, 6 – 9:50 p.m.
ADMF 102: Introduces manufacturing processes and basic mechanical, electrical, and fluid power principles and practices used in manufacturing environments. Topics include; types of production, production materials, machining and tooling, manufacturing planning, production control, and product distribution will be covered. Students will be expected to understand the product life cycle from conception through distribution. This course also focuses on technologies used in production processes. Basic power systems, energy transfer systems, machine operation and control will be explored.
To apply and for more information, please contact Kristy Holsapple at 812-752-4327 or kholsapple5@ivytech.edu. The registration deadline is August 19.
Click here to see Ivy Tech's Fall class schedule in Scottsburg.