The National Institute for Metalworking Skills (NIMS) is hosting a half-day meeting in Southern Indiana on May 17 for employers to gain insight into the first-ever industry-driven standards and credentials for Industrial Technology Maintenance (ITM). NIMS will seek input and invite area manufacturers to assist in piloting the competency-based ITM credentials before the national release. The meeting will take place at the Mid-America Science Park in Scottsburg.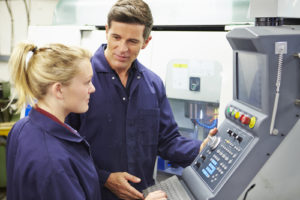 "ITM workers drive performance and improvement and hold a variety of jobs in high-tech manufacturing," said Justin Westmoreland, director of workforce development at the Mid-America Science Park. "Industry standards and credentials will help manufacturers better understand employees' existing skill sets and where additional training may be beneficial."
NIMS has partnered with Lightweight Innovations for Tomorrow (LIFT) and Ivy Tech Community College to prepare a growing ITM workforce with skills to install, repair, maintain and troubleshoot industrial machinery and equipment. The partnership aims to meet the growing demand for ITM workers, which increased 118 percent from 2011 to 2015 in Indiana, Kentucky, Michigan, Ohio and Tennessee.
Manufacturers attending the NIMS meeting will also learn how to:
Use ITM credentials to measure employee on-the-job skills and competencies
Align employee training with industry standards and company needs
Leverage local resources (i.e., local colleges) to provide training
Use the credentials as a recruiting tool for securing talented workers
Industry Benefits of NIMS Industrial Technology Maintenance Standards & Credentials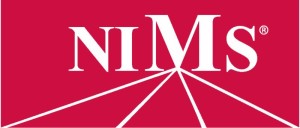 Date:  Wednesday, May 17th
Time:  8:30 AM – 1:00 PM
Meeting Location:  Mid America Science Park, 821 S. Lake Rd South, Scottsburg, IN 47170
To RSVP, please complete the meeting registration form here. For questions regarding the meeting or to attend the meeting virtually, please contact NIMS Director of Marketing Christine Hubley at chubley@nims-skills.org.