Mid-America Science Park (MASPark) has hired Linda Gilray as the park's Training & Development Director. Gilray will lead training and workforce development programs at MASPark and assist in recruiting new employers to join the Regional Manufacturing Alliance (RMA).
Gilray will manage training programs offered by MASPark in partnership with education providers such as Ivy Tech Community College, Vincennes University, Purdue University and regional school systems. MASPark and its training partners, together with the RMA and Scott County Economic Development Corporation, promote work-based learning and pipeline development to connect educators and employers and promote manufacturing careers. The RMA was created to strengthen the position of regional manufacturers by working collaboratively to develop a skilled workforce.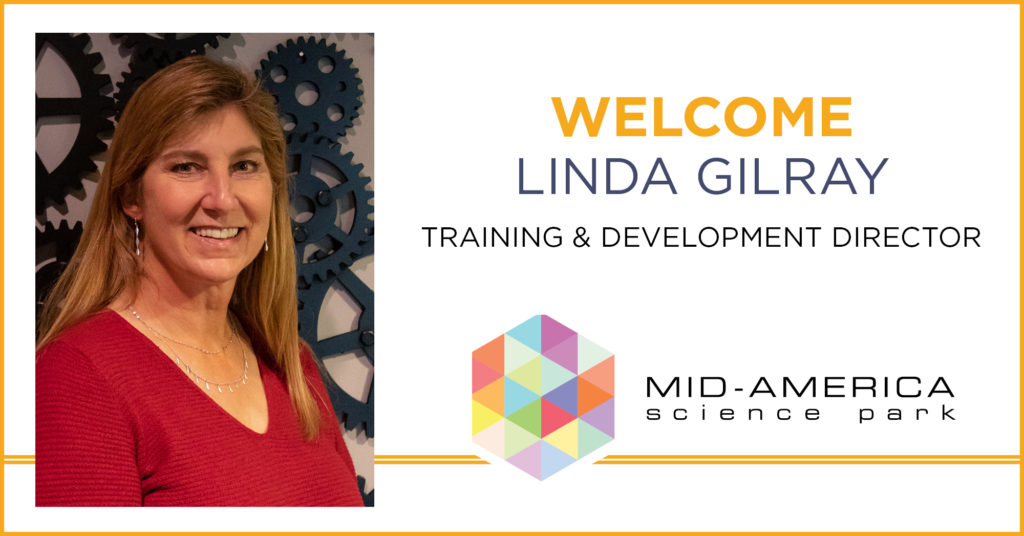 Gilray comes to MASPark from WorkOne in Southern Indiana. In her role there as a business consultant, Gilray helped connect employers with workforce services and served as a sector strategist in manufacturing.
"The success of the Regional Manufacturing Alliance has led to tremendous growth in both the number and variety of training opportunities available at MASPark. Linda's experience in manufacturing and workforce training will help us continue to expand these programs," said Joe Pearson, Ed. D., executive director of Mid-America Science Park. "MASPark has one of the most advanced and comprehensive training centers in the state thanks to the City of Scottsburg's commitment to giving local students and workers the opportunity to learn new skills and pursue high-paying jobs."
More than 1,000 people trained at Mid-America Science Park, including 400+ incumbent workers and 200+ high school students, from Feb. 1, 2018, to July 31, 2019. Of those trainees, 644 received employability skills training, 264 earned industry-recognized certificates and 444 earned dual/college credit. Courses included advanced manufacturing (industrial technician), leadership, quality, forklift operation, OSHA and welding. An Indiana Department of Workforce Development Skill UP 3 Grant and Next Level Funding helped employers cover the cost of training.
"We are fortunate to have a facility like MASPark in Scottsburg. In rural areas with smaller populations, employers depend on a strong regional workforce to succeed," said Gilray. "I look forward to connecting people with training opportunities that put them on a path for success, and I hope to make more employers aware of the resources available to them in Scott County."
Gilray earned a Bachelor of Arts degree in communications from Bowling Green State University in Bowling Green, Ohio, and a master's degree in management and organizational behavior from Benedictine University in Lisle, Ill. She can be reached at (812) 752-9521 ext. 1284 or lgilray@maspark.org.