Students Prepare for a Future in Manufacturing and Programming
More than 30 elementary and middle school robotic teams from across the state were present at the Mid-America Science Park (MASPark) on Saturday, Jan. 21, for the VEX IQ Crossover Robotic Challenge. VEX IQ is a snap-together robotics system designed to offer young students an introduction to the areas of Science, Technology, Engineering and Math (STEM). The event allowed teams of students the opportunity to showcase their robotic skills and compete against other schools.
"It's exciting to see opportunities like this presented to our kids," said Chuck Rose, director of elementary school education for Scott County School District 2. "Any experience we can give children with robotics and programming is going to benefit them in the future. We can't thank the MASPark enough for partnering with us."
The day was packed full of activity and included two skills challenges – the robot skills challenge and the teamwork challenge. In the teamwork challenge, students formed an alliance with another team, using two robots for the match. In the robot skills challenge, only one robot took the field to score as many points as possible.
Matches consisted of driving skills and programming skills. The object of the game was to attain the highest score by scoring "Hexballs" in their colored scoring zone and goals, and by parking and balancing robots on a bridge.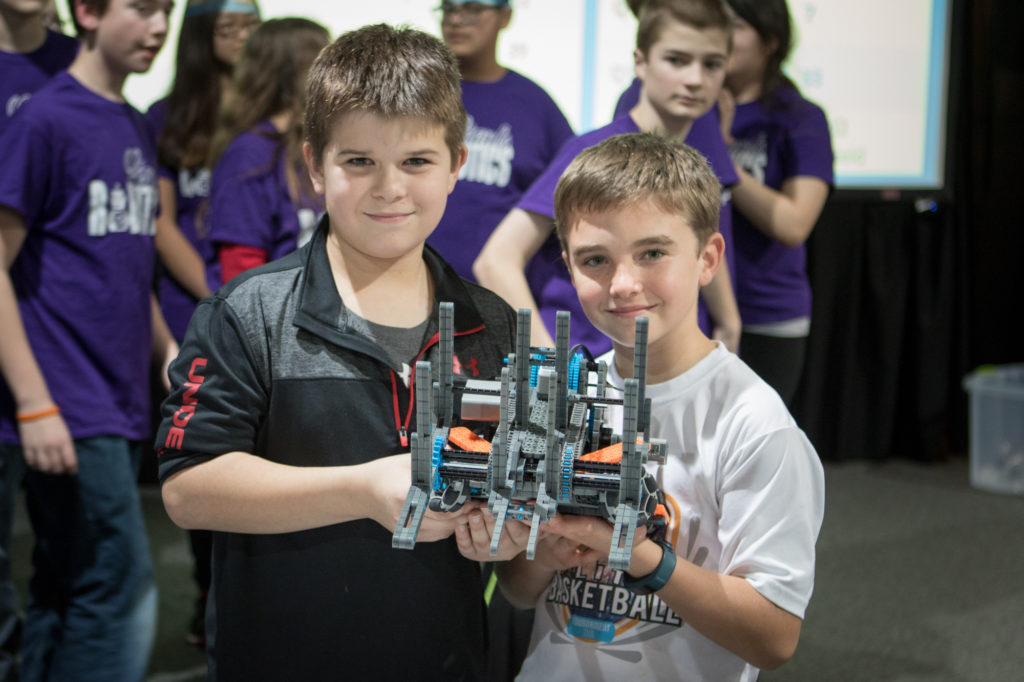 The Immanuel Warriors of Immanuel Lutheran School in Seymour, Ind., took away the gold with a total score high score of 125 points.
For many of the students competing, it wasn't their first experience at MASPark. In fact, MASPark opened up a VEX robotics room last year for students to practice their robot skills and became an official VEX partner. Teams from across Southeastern Indiana have been working on Monday evenings leading up to the event, building their robots and practicing skills needed for competition.
"This is much more than a robotics program," said Ray Niehaus, MASPark managing director of innovation & technology. "We are preparing for tomorrow's workforce. The robotic and programming skills the student-teams learn while preparing and participating in these regional competitions are critical to advanced manufacturing jobs. Indiana manufacturers are already facing a skills shortage, so they'll be ready to hire these students when they graduate."
According to Niehaus, Indiana currently has 462 elementary school robotic teams and 133 middle school robotic teams, a dramatic jump from last year.
For more information on VEX Robotics, contact Ray Niehaus at rniehaus@maspark.org or 812-752-9521 x 1239 or go to www.VEXRobotics.com.