On Friday, May 17, Mid-America Science Park (MASPark) hosted 290 eighth graders and 26 vendors at the Eighth Grade Career Fair. Students from Scottsburg Middle School, Austin Middle School, Crothersville Middle School and Grace Christian Academy attended the event and had the opportunity to talk with local employers as well as Indiana colleges and universities.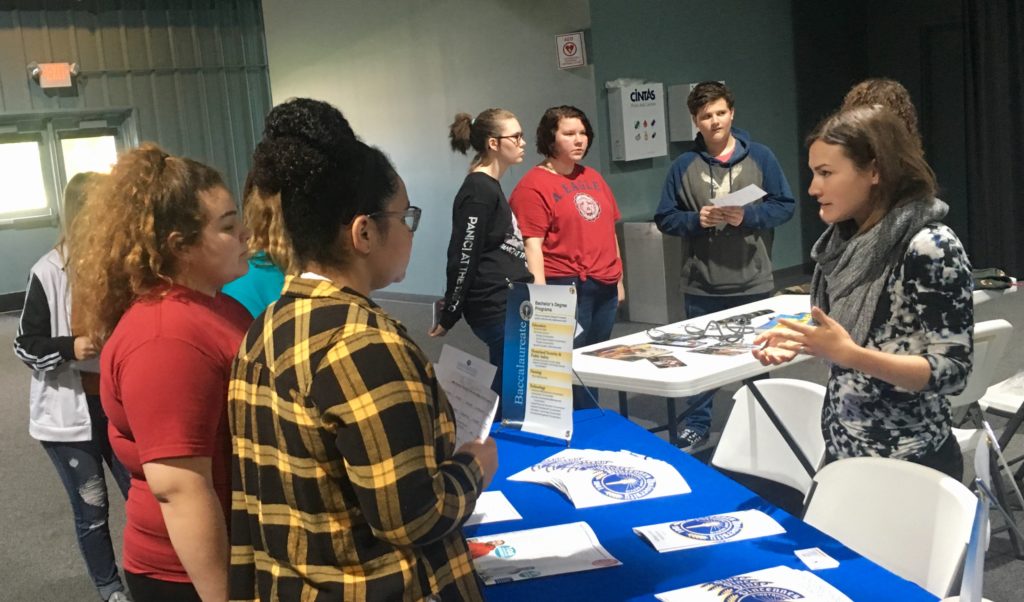 "The goal of the event was to empower students to choose classes based on their interests and skills, and ultimately open their minds to future career opportunities," said John Dattilo, Career Pathways Coordinator at MASPark.
Vendors were organized based upon the National Career Clusters Framework created by Advance Career Technical Education. The 16 Career Clusters guide students by bridging secondary and postsecondary education programs with future careers and outlining educational pathways to a range of career options.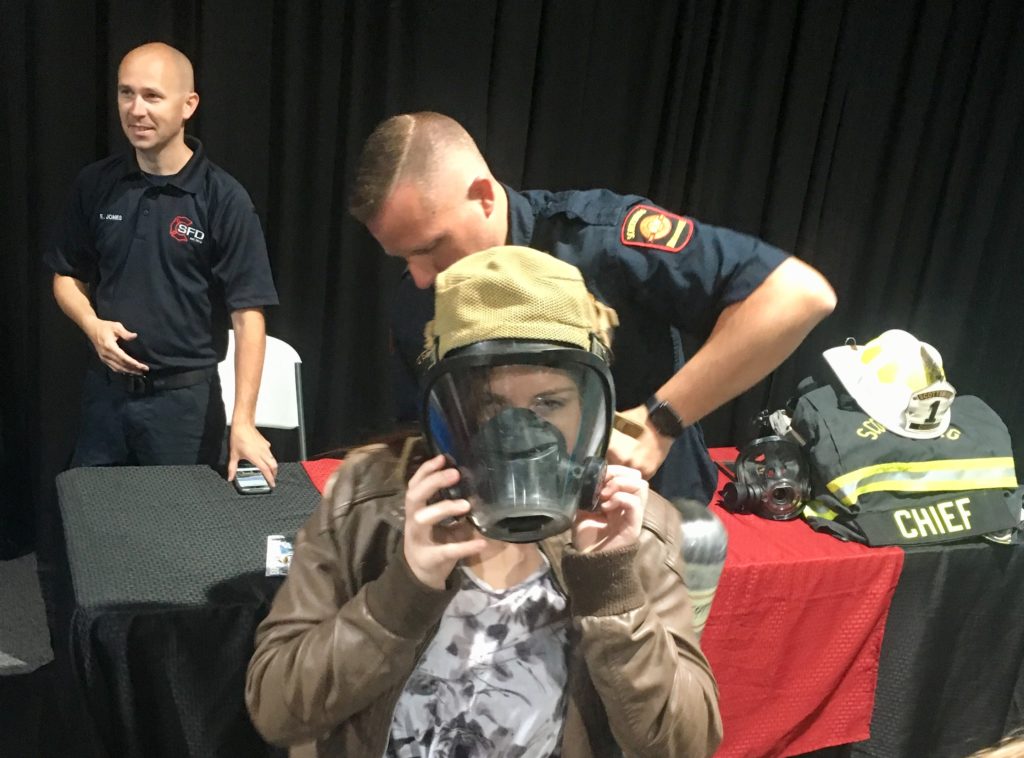 To encourage participation, eighth graders were given cards containing suggestions for questions to ask vendors. Students who had their cards signed by at least seven vendors were entered into a drawing for door prizes.
Stephanie Gricius and her team from Scott Memorial Health were on hand for the event. Gricius is the HR manager for the community healthcare provider and says it is important to help students prepare for the future.
"It's about planting the seed and allowing these students to ask questions. They can learn about what's available and select electives that prepare them for future opportunities," Gricius said.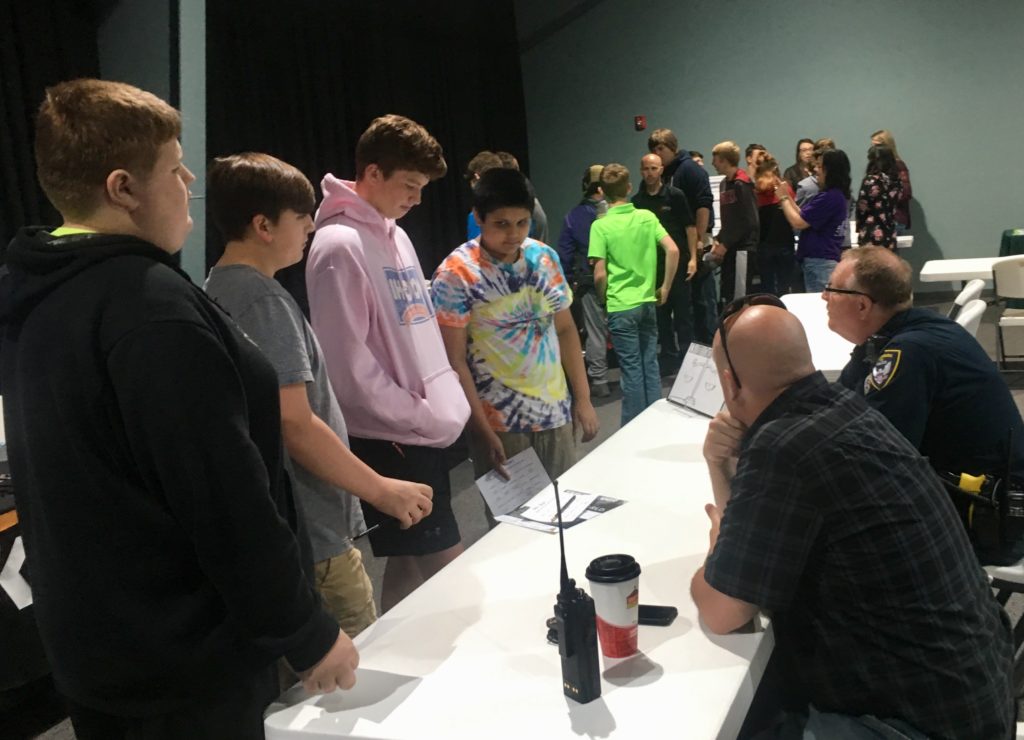 Samtec HR Manager Wesley Williams was also at the career fair. He said the fair is all about developing the future workforce.
"The earlier we can get in front of students, the more we can help them make informed decisions," said Williams. "That translates into easier recruiting down the road. We are excited to partner with the science park on events like these."
Austin Middle School eighth grader Natalie Spradlin was one of the students who came to the career fair. She is considering a career in technology or healthcare. She called it a great experience.
"You get to see what it takes, what classes you need for these jobs. You get to ask questions," said Spradlin. "You can't find all of the answers on Google."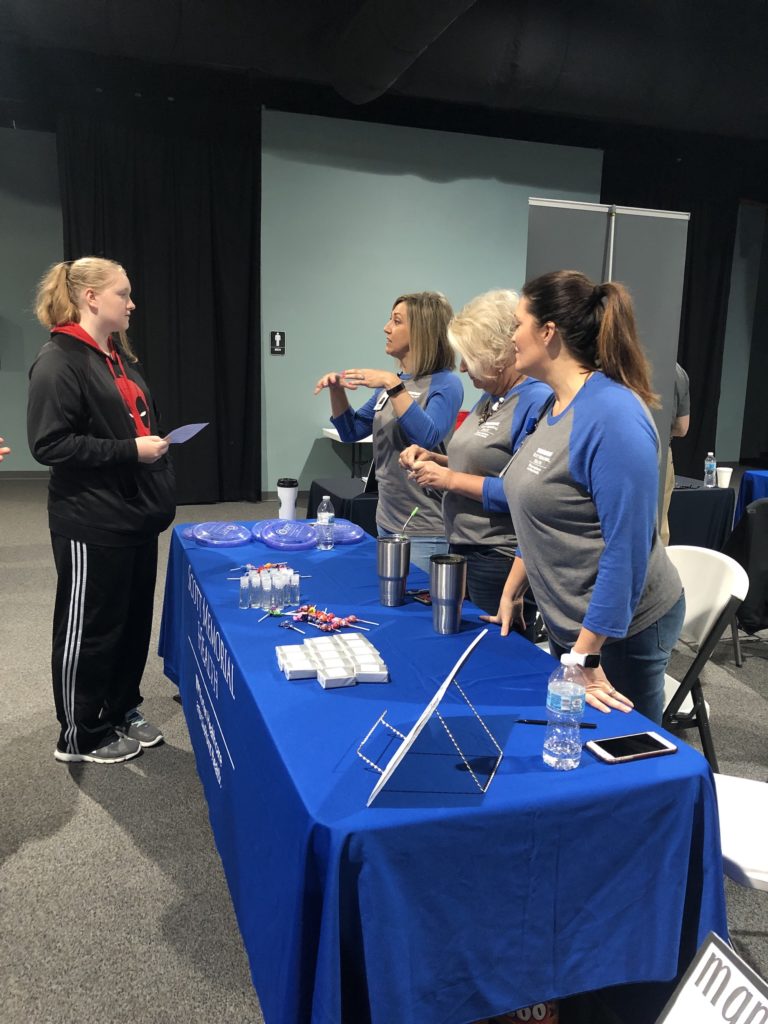 In addition to the career presentations, eighth graders also received a tour of MASPark to learn about the facility's career and technical training courses, which are available to high school students.
According to Dattilo, MASPark plans to host the Eighth Grade Career Fair annually. To find out more about MASPark, please visitMASPark.org.