More than 100 elementary and middle school Scott County students participated in a four-day robotics camp at Mid-America Science Park on July 23-26, 2019. The students worked in teams to design, build and operate VEX-IQ robots to meet this year's challenge game, Squared Away. The week ended with a tournament for kids to showcase their robots.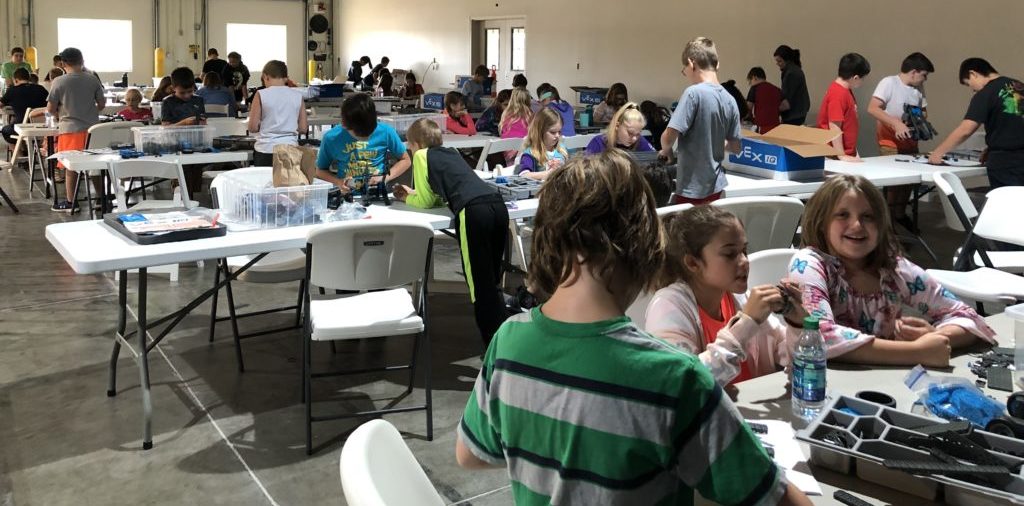 Teams competed for first place in both Advanced and Beginner groups. The top teams also competed against each other for bragging rights for Camp Champion, with the Advanced team winning a close competition.
SDSD2, SCSD1 and GCA school districts, 4-H, and MASPark worked together to provide the camp.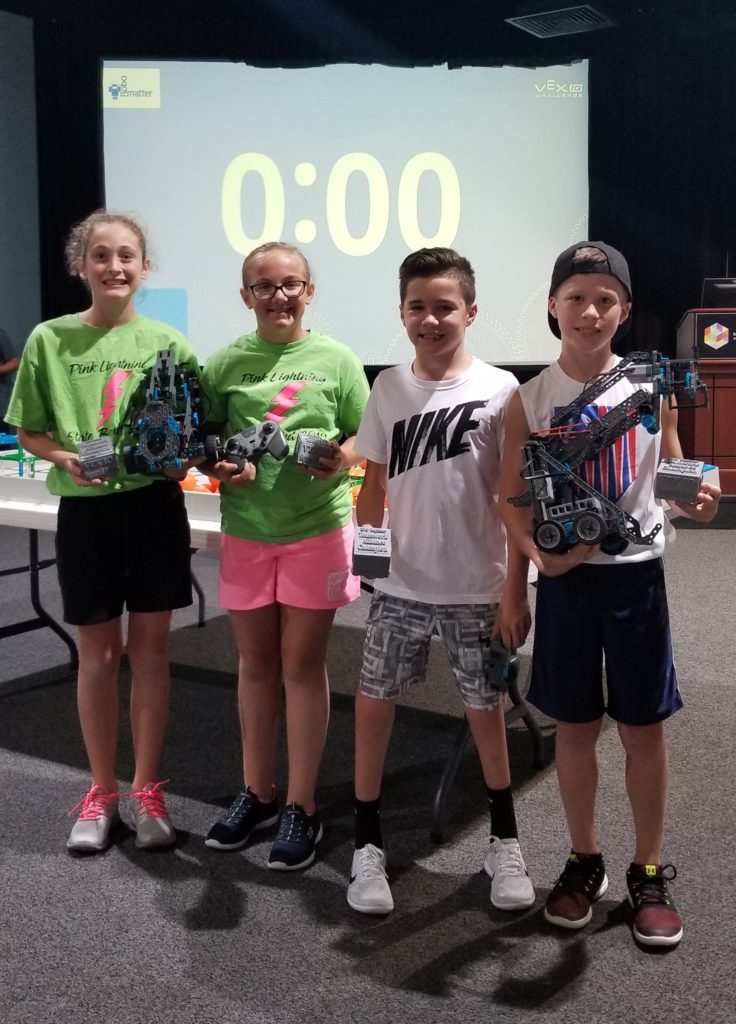 "The Science Park was thrilled to be a part of this event," said MASPark Program Director Bobbie Foster. "It gave seasoned teams and coaches a jumpstart to the new competition season, and students new to robotics could experience hands-on STEM."
Elementary and middle school students who are interested in competitive robotics can contact their school, 4-H, or MASPark for more information.