The Mid-America Science Park (MASPark) was recently named the fifth largest business incubator in Indiana by the Indianapolis Business Journal. MASPark's business incubator contains 112,000 square feet of space and includes multiple features to assist entrepreneurs.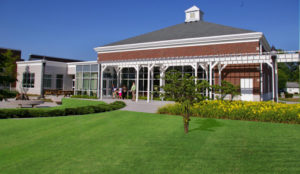 The IBJ noted several of MASPark' s amenities that support the development of new companies such as wet and dry labs, scalable fiber optic connection and multiple conference rooms with videoconferencing capabilities. MASPark's industry focus areas were also highlighted including advanced manufacturing, green energy training and high school dual-credit courses provided in partnership with Ivy Tech Community College.
"MASPark is a key component for economic vitality and entrepreneurialism in Scott County and the region," said Executive Director Joe Pearson, Ed.D. "We're honored to represent Southern Indiana among the state's top business incubators."
MASPark was created under the leadership of Mayor William Graham through the support of the Scottsburg City Council and Redevelopment Commission. The mission and design of MASPark was created from the collaboration of business and community leaders. MASPark is designed to offer entrepreneurs, military personnel, researchers and others access to advanced technology and communication systems, customized labs and training facilities, and conference and event space.