An educated workforce is the foundation of a strong community, and where there is education there is opportunity. That's why at the Mid-America Science Park (MASPark) we've worked hard to build strong relationships with educators throughout our region.
Ivy Tech Community College and IU Southeast offer classes at the Mid-America Science Park in Scottsburg. By conducting college level courses in Scott County, we help local residents pursue rewarding careers, earn nationally-recognized certificates and open doors with employers. With courses close to home, we also help alleviate some of the barriers to pursuing higher education like the cost of attending classes far from home, transportation challenges and time constraints.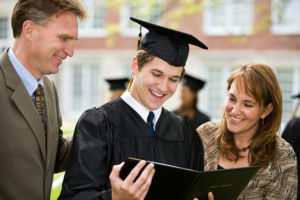 Ivy Tech's technical courses in advanced manufacturing and welding are also of value to local employers, particularly manufacturers who are actively hiring workers with technical skills. Many of the students who complete industry certifications at MASPark land a job as soon as they graduate. Additionally, Ivy Tech offers evening courses in advanced manufacturing to give employers an opportunity to train current employees. These courses prepare students for Certified Production Technician testing through the Manufacturing Skill Standards Council (MSSC).
Beyond technical courses, Ivy Tech and IU Southeast offer classes in communications, English, technology and psychology. With increased participation, we can expand the number of courses offered and opportunities in Scott County. For more information:
Ivy Tech: Kristy Holsapple, 812-752-4327 or kholsapple5@ivytech.edu
IU Southeast: https://www.ius.edu/admissions/
Joe Pearson, Ed.D., Executive Director, Mid-America Science Park