Mid-America Science Park (MASPark) would like to officially welcome our newest tenant 360 Networx. The service company helps businesses become more efficient through technology such as data and voice systems or more secure through surveillance systems.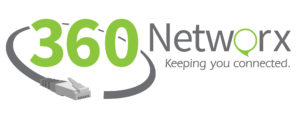 "As a key technology service provider in Scott County, our goal is to support the City of Scottsburg as well as job creation and economic development efforts," said 360 Networx CEO Kevin Brock. "We can achieve that by offering a wide range of technical support to both large and small businesses, including area manufacturers."
360 Networx employs 17 people and plans to expand. They will be hosting an NEC Regional Summit in Scottsburg at MASPark in early August.
"I am impressed with what the Mid-America Science Park offers," said Brock. "The facility offers a great location, space to grow, large meeting rooms and rooms with ample seating capacity for demonstrations or classroom learning."
360 Networx provides help and support with system installation design and engineering, VOIP design and installation support, SIP and TDM call center design and installation, and ongoing NEC communication platform maintenance. The company has vast experience with voice and data systems and communications equipment.
360 Networx provides trained, manufacturer-certified, experienced technical staff needed for successful completion of every project. Their staff and engineers can be assigned on an hourly, short-term, long-term, time and material, or permanent basis. For more information, please visit 360networx.com.