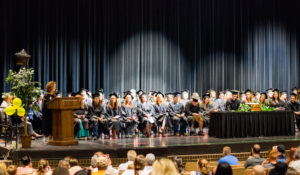 Region 10 Adult Education held a graduation ceremony earlier this month at Jeffersonville High School to celebrate the close of another successful program year. With a total of 1,073 students enrolled, Region 10 awarded 249 High School Equivalency diplomas and helped 61 students enter post-secondary education. Several students pursued new career opportunities with a total of 366 gaining employment.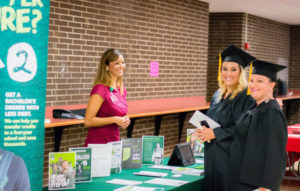 Adult Education classes are free and open to any adult who needs college and career readiness skills, assistance in passing the high school equivalency exam, or English language literacy skills. Students receive an individual learning plan, work at their own pace, and use a variety of learning tools, including computer-based and distance learning, to reach their goals.
Adults can attend an Adult Education class, even if they already hold an HSE or high school diploma, to brush up on college and career readiness skills to advance to college, military, apprenticeships, certification training or a career. Region 10 Adult Education classes also administer the Accuplacer for entrance into Ivy Tech Community College.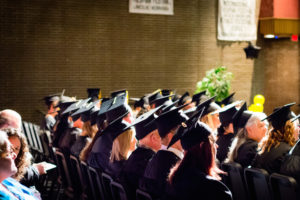 More than 23,000 adults in Region 10 do not hold a high school diploma or equivalency. According to the Indiana Department of Workforce Development, a high school graduate earns about $7,000 more per year than a non-graduate. Classes are offered in Clark, Crawford, Floyd, Harrison, Scott and Washington counties in Southern Indiana.
To enroll, please call 812-981-3777. Visit Region 10 Adult Education online at www.region10adulteducation.com. 
The Scott County Economic Development Corporation serves as the Region 10 Adult Education service provider and the fiscal agent.