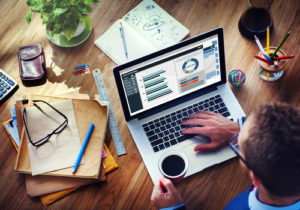 The Southeast ISBDC will be holding a QuickBooks Workshop at the Mid-America Science Park in Scottsburg on Thursday, March 2, 9 a.m. to 4:30 p.m. Learn everything you need to know to get your business up and running.
This one-day, hands-on workshop will teach you the basics for using QuickBooks on a daily basis. This workshop is geared towards a user with no prior QuickBooks experience. Lunch is included. A computer will be provided for participants use. All materials will be provided in electronic format. A desk top version of QuickBooks will be utilized. Workshop lessons include: Getting Started with QuickBooks; Setting up QuickBooks; Working with Lists; Working with Bank Accounts; Using other Accounts in QuickBooks; Entering Sales Information; Receiving Payments and Making Deposits; Entering and Paying Bills; and Analyzing Financial Data.
Register and learn more here: http://isbdc.ecenterdirect.com/events/14495
The cost to attend is $99. Pre-registration is required and space is limited.