The Mid-America Science Park will be hosting a VEX-IQ Robotics team competition in Scottsburg on Saturday, Jan. 20. Thirty-five teams from Southern Indiana schools will be competing, including teams from Austin, Crothersville and Scottsburg.
VEX – IQ Robotics is a worldwide recognized robotics program designed to offer young people an introduction to the areas of Science, Technology, Engineering and Math (STEM). Several Scott County students are involved in the program thanks to the Mid-America Science Park's partnership with local schools and commitment to providing innovative educational opportunities.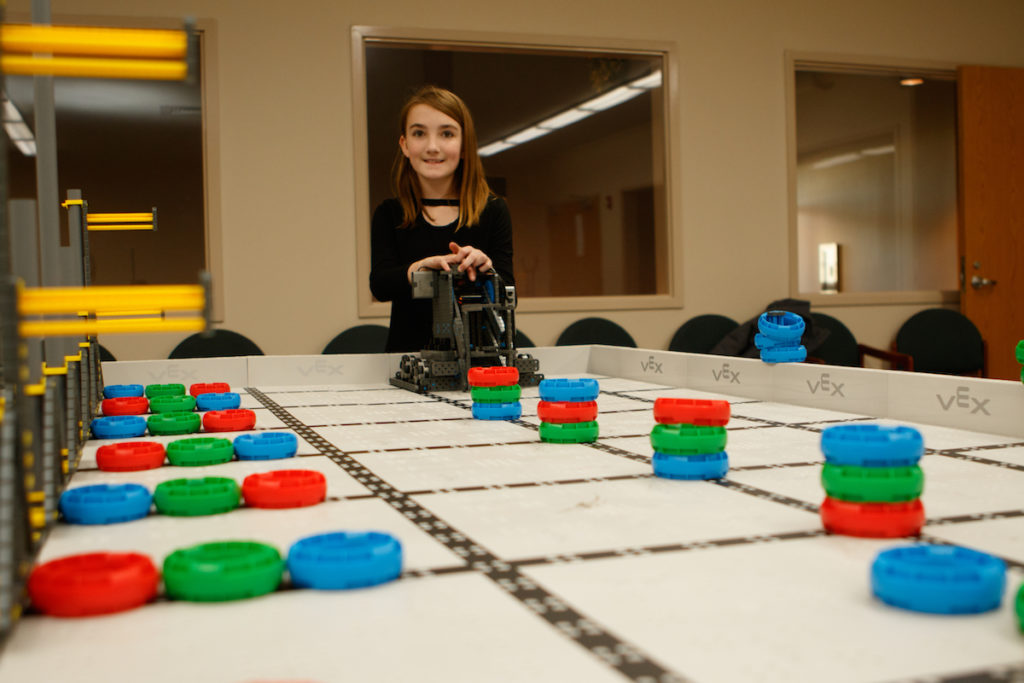 Students who are competing can register at the Mid-America Science Park, located at 821 South Lake Road South, starting at 7:30 a.m. The competition will start at 9 a.m. and will run until approximately 4:30 p.m. The event will be live-streamed on the Mid-America Science Park's Facebook page for family, friends and others who cannot attend.
The Scottsburg event gives teams an opportunity to qualify for the state finals in five different areas: Excellence Award, Teamwork Champion Award, Design Award, Stem Research Award and Robot Skill Award.
The five teams advancing in Scottsburg will compete at Lucas Oil Stadium in Indianapolis on March 10, 2018. Two hundred teams participate at the state level for a chance to be one of 50 teams from Indiana competing in the VEX Robotics World Championship in Louisville, Ky., in April.
While robotics is a fun activity for students and their families, students learn important skills that prepare them for tomorrow's manufacturing jobs where they must be able to program and operate robotic equipment.
If your child is interested in participating in VEX Robotics, please contact your school's counselor. If you would like to volunteer to assist with the VEX Robotics program, please contact Ray Niehaus, director of innovation and technology at MASPark, by email rniehaus@maspark.org or by phone 812-752-9521 x1239.