SCOTTSBURG—Mayor Bill Graham will be hosting the Now Hiring Scott County College & Career Fair at the Mid-America Science Park on Thursday, May 14, from 10 a.m. to 7 p.m. Scott County residents looking for employment or exploring career options are encouraged to attend.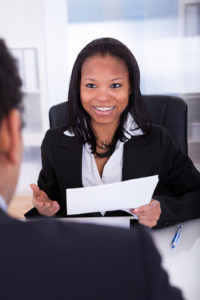 Employers will be recruiting for numerous jobs spanning a wide array of industries. Schools and colleges will also be available to discuss educational opportunities. Job seekers are encouraged to dress in business attire and bring multiple copies of their resumes. Some employers will be holding job interviews on-site during the event.
There will also be interview skills seminars, tips on how to make the most of the career fair, computers available to help fill out online applications and free resume reviews.
"We want to do everything we can to connect businesses with talented employees in Scott County," said Mayor Bill Graham. "There are a number of options available for people who are looking for a new opportunity."
Employers and educators participating in the Now Hiring Scott County College & Career Fair include:
Morgan Foods, Inc.
Multi-Color Corporation
Samtec
The City of Scottsburg
Scott County Economic Development Corporation/Mid-America Science Park
Austin Tri-Hawk Automotive, Inc.
ILPEA Industries, Inc.
Ivy Tech Corporate College 
Jeffboat
Adaptive Nursing
Aisin Drivetrain, Inc.
American Molding Plastic Corporation
Avon – Janet Morman-Clark
Developmental Services, Inc.
Elwood Staffing
FedEx Ground
Genesis Plastics and Engineering, LLC
Hampton Oaks Health Campus
Indiana National Guard
Indiana Tech
Indiana University Southeast
Integrity Staffing
Kentucky Truck Sales
L.K.S. Rose, Inc.
Manpower
Mason and Mefford
McDonald's Scottsburg
National Youth Advocate Program
Nerium International – Julie Dulaney
New Hope Services, Inc.
Pampered Chef
Rauch, Inc.
Right At Home
Saegesser Engineering, Inc.
Scott County Partnership
Scott Memorial Hospital
Servus!
SMX Staff Management
Spartan Staffing
Speedway LLC
Spencerian College
Tokusen
Walmart Scottsburg & Distribution Center
WorkOne
Employers throughout Southern Indiana are invited to participate and may register by visiting www.maspark.org or by contacting Anita Walker at (812) 752-7268.
The Mid-America Science Park is located at 821 S. Lake Road South, Scottsburg, Ind., 47170. Now Hiring Scott County College & Career Fair sponsors include the City of Scottsburg, Scott County Economic Development Corporation, Mid-America Science Park, Hunley Farms and Indiana Municipal Power Agency.