With graduation just around the corner, Mid-America Science Park (MASPark) hosted more than 50 high school seniors at a Senior Employment Fair on Friday, May 10. Students had an opportunity to connect with local employers and explore potential career paths.
"The employment fair specifically targeted two categories of students: those who seek employment directly after high school graduation, and those who will attend local colleges and have interest in employer tuition reimbursement programs," said John Dattilo, Career Pathways Coordinator at MASPark. "Many students came away with follow-up interviews and next steps to move toward employment."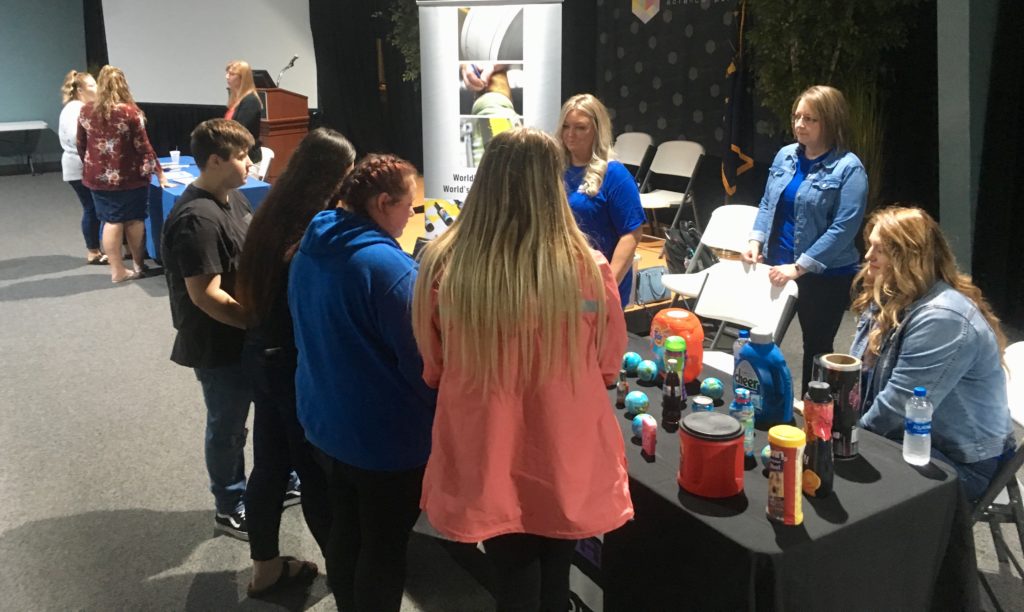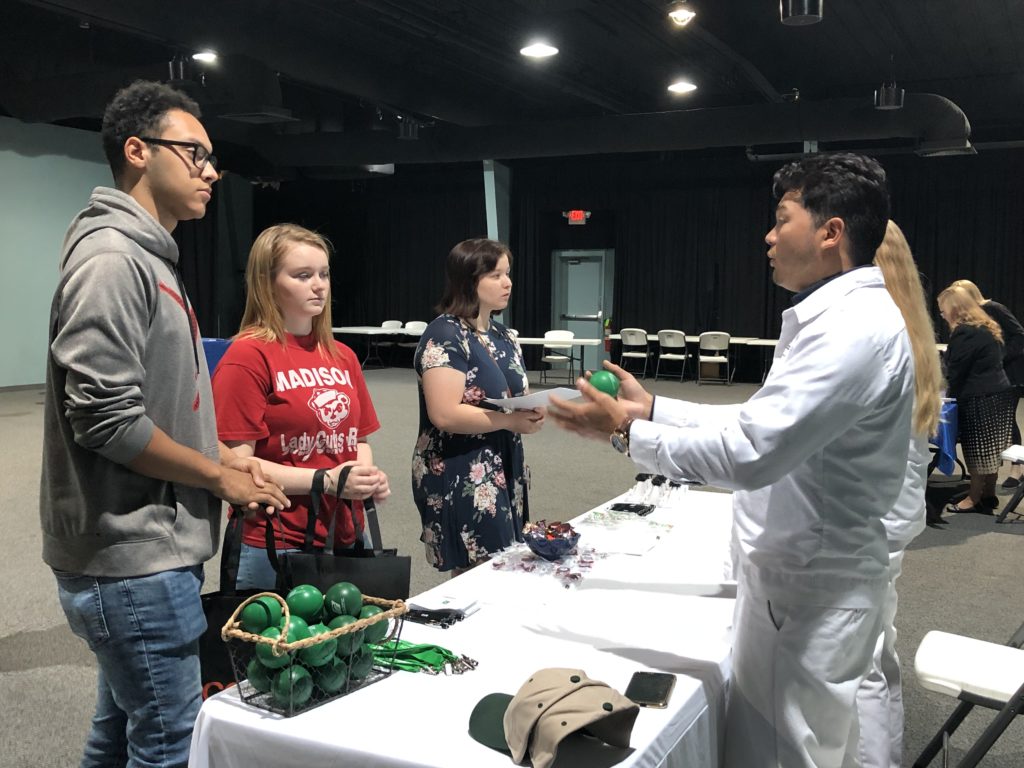 Seniors from Austin High School, Crothersville High School, Grace Christian Academy and Scottsburg High School were in attendance. Participating employers included American Plastic Molding Corporation, Austin Tri-Hawk Automotive, Cerrowire, ILPEA Industries Inc., Multi-Color Corporation, Samtec, Trilogy Health Services and WorkOne.
"We wanted to get in front of students and help them see potential opportunities in manufacturing," said Shannon Hitchcock, human resources manager for Cerrowire. "We have low turnover, but we're growing thanks to increased demand." Located in Crothersville, Cerrowire starts package operators at $14.02 an hour with shift differential and offers tuition reimbursement.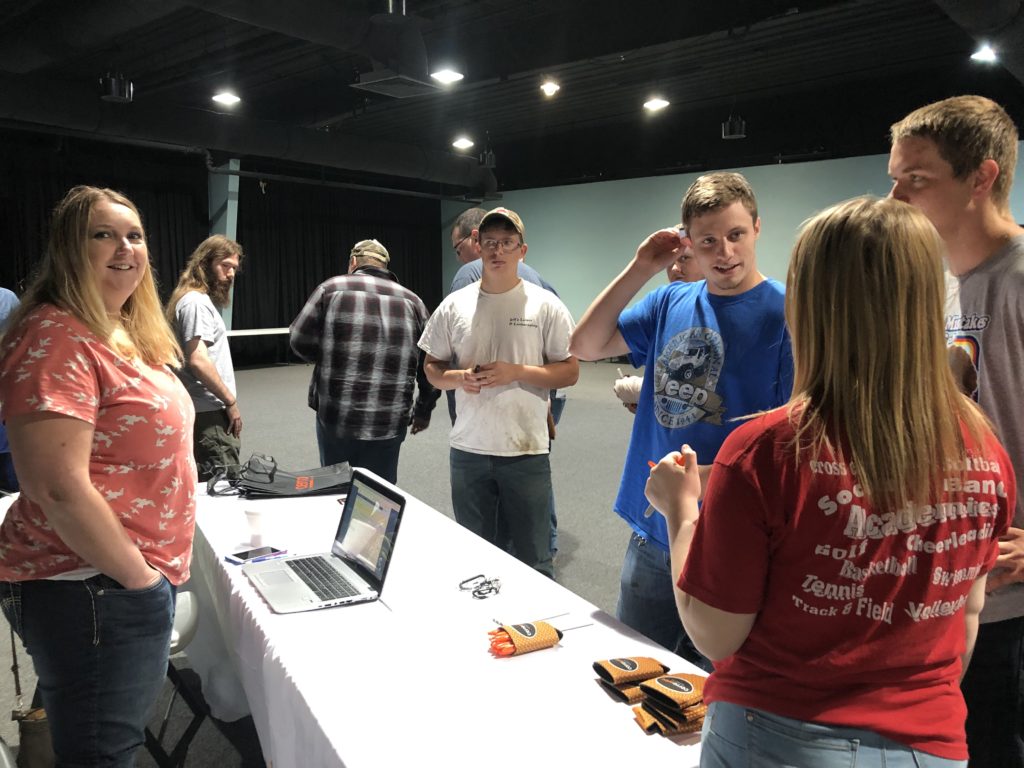 Leslie Means, human resources manager for ILPEA, shared a similar sentiment. "We are here to educate students about our positions and what we do," she said. "Most of our employees have been with us for more than 20 years and some are starting to retire, so we want the community to have an understanding of who we are. We offer good benefits and a good working environment." ILPEA's starting wage for production jobs is $15.59 an hour with a one year top out at $17.29 an hour.
Jon Vincent, a senior with Scottsburg High School, came with a goal to find a job by the end of summer after he graduates. "I'm looking for a nice paying job with benefits," said Vincent. As for what he can offer a future employer, he said, "I'm a great multi-tasker, I learn fast, and I'm outgoing."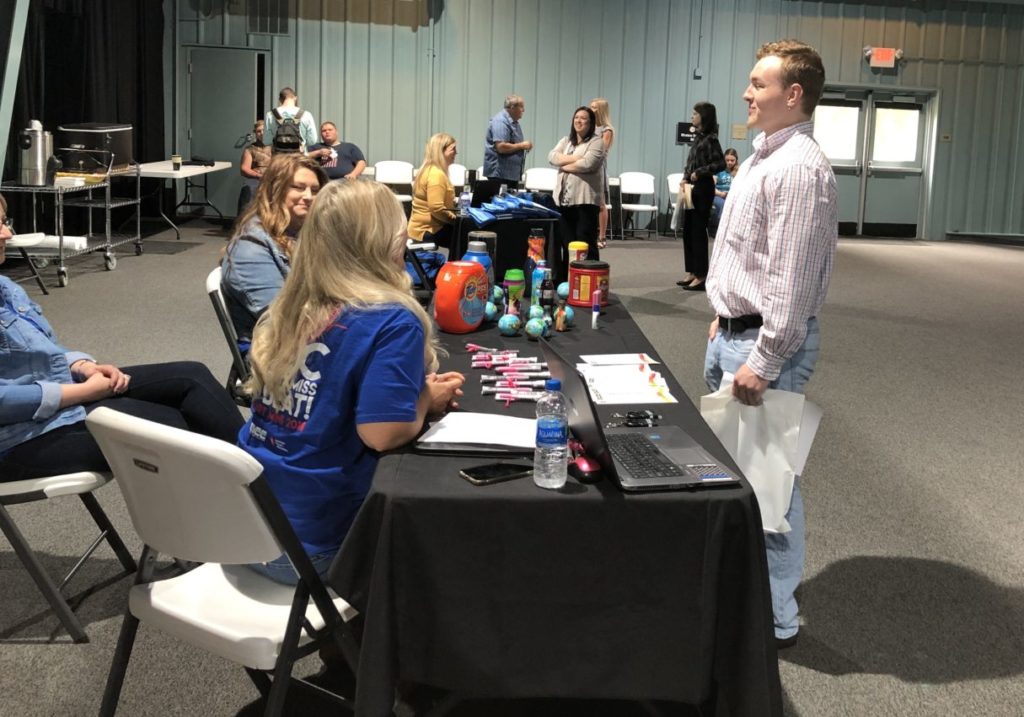 The purpose of the Senior Employment Fair was to help employers recruit students who are ready to work now, and educate students on the local job market and tuition reimbursement programs. This helps retain talent in Scott County while assuring students there are plenty of opportunities in their home community. Students also learned about scheduling, benefits, certifications and skill requirements.
"I've always loved children and want to help them, so I want to be a pediatric nurse," said Megan Robbins, also a senior at Scottsburg High School. "Today I learned that tuition reimbursement may be available to me through WorkOne."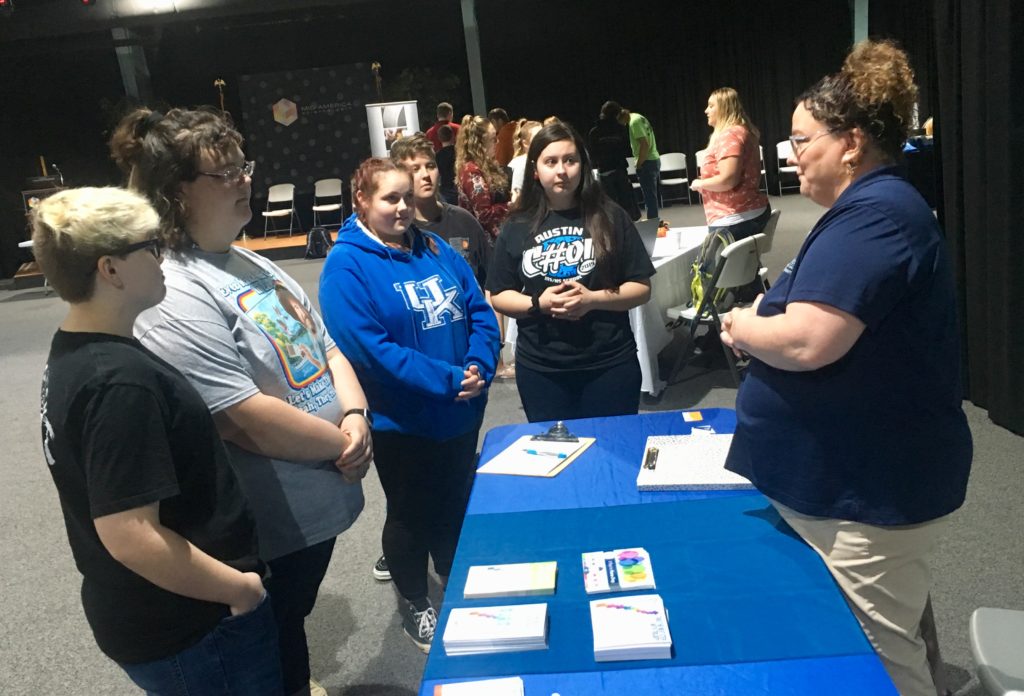 WorkOne assists job seekers with employment and education and training. Financial assistance is available to individuals who qualify and want to pursue a training certification or degree in a high demand field.
"We're a one-stop shop for employers and job seekers," said Linda Gilray, WorkOne business consultant. "We help people find careers, and we make sure they are work ready when it comes to interpersonal and technical skills. We also host job fairs and coordinate internships, apprenticeships and on-the-job training."
MASPark plans to host the Senior Employment Fair annually and encourages employers to be on the lookout for details next spring.