Scottsburg High School has long had a senior internship program, but Principal Chris Routt saw an opportunity for something bigger this year. Routt had an idea to create a new advanced internship program for students entering their senior year credit-ready, meaning they were on track to graduate with some flexibility in their schedules. The advanced internship allows students to explore possible career paths with employers while earning credit and building their resumes outside of the classroom. Routt reached out to Mid-America Science Park for help.
"Our mission is to emphasize four career paths with our students: business ownership, college, workforce and military," said Routt. "We reached out to John Dattilo at Mid-America Science Park and asked if he would be our lead in connecting our kids with their career interests."
As career pathways coordinator at Mid-America Science Park, Dattilo serves as a liaison between educators and employers. Among others, he manages the Conexus Internship Program that matches students with local manufacturers for summer internships, as well as a teacher externship program that gives educators an opportunity to shadow employers during their summer break to bring real-world lessons back to the classroom.
Routt and his team identified seniors with schedule gaps that could be reorganized to free up their afternoons. Dattilo interviewed each student regarding their future plans and matched them with internship opportunities that would enhance or solidify their career interests. Routt and Dattilo reached their goal and placed 10 students in internships, most of which are paid. As word of mouth spread and students shared their experiences with friends, the program doubled in size with 20 students currently participating.
"This program has absolutely exceeded my expectations. Kids are coming to us weekly wanting to get involved," said Routt. "Underclassmen are also hearing about it, so it's motivation for them to stay on track with their credits and position themselves for senior year. Next year, my goal is to get 50 students placed."
With just over 170 students in the senior class, 12 percent of students are now participating in the advanced internship program. SHS senior Sarah Campbell plans to pursue a career in emergency management, so Dattilo helped her secure a position with Scott County's Emergency Management Center.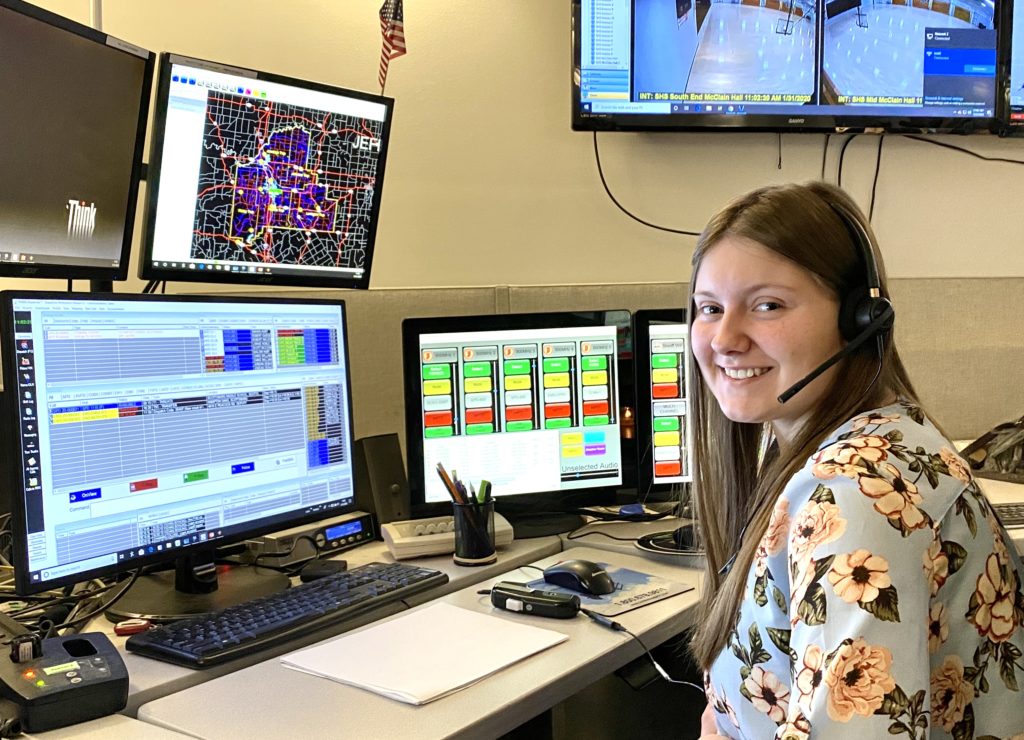 "Participating in an internship was important to me because I've always wanted to experience emergency dispatching. I needed to be sure it was the best career choice," said Campbell. "I am learning how to calmly answer the phone during stressful situations and how to dispatch police, fire and EMS to the appropriate locations. The internship has been going on for a month, and I already know it's what I want to do!"
Teresa Straughn, human resources manager for Viking Plastics, sees value for employers as well. Viking Plastics hired its first intern this year, Kaitlinne Moldero, to provide extra support across all of the company's departments and study opportunities for better efficiency.
"We find value in helping students learn new skills and extend their knowledge of the manufacturing industry. We look for engaged, hardworking, upbeat individuals who are looking to be part of our dynamic culture," said Straughn. "It has been a pleasure working with Kaitlinne. She always has a smile on her face and is eager to learn everything she can about manufacturing."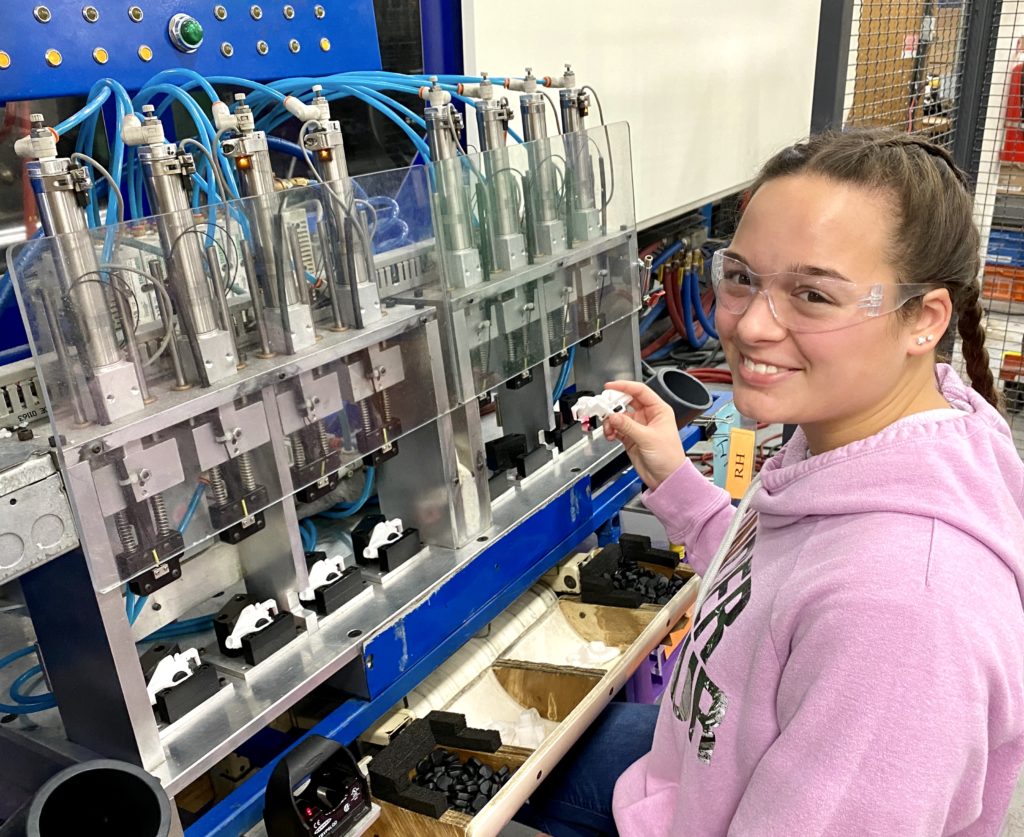 "Internships give companies an opportunity to grow their own, and companies see value in connecting with students before they graduate," said Dattilo. "Part of our mission at Mid-America Science Park is to help create, support and sustain programs that link schools to business and industry."
Participating employers include Adams Funeral Home, American Plastics, Emergency Management Center, Home Helpers, Ohio Valley Opportunities (OVO), Samtec, Sanders Construction, Scott County Partnership, Southern Indiana Equine Center, Total Concepts of Design and Viking Plastics.
"John has a military background and a lot of career experience. He's built strong relationships with HR people, and by leveraging his network, we found better opportunities for our students," said Routt. "I can't praise him enough for what he's done for our kids."
Families and students who would like more information are asked to contact Scottsburg High School. Employers interested in internship programs are asked to call Mid-America Science Park at (812) 752-9521 ext. 1260.