By Angela Kirlin, Region 10 Adult Education Director
The High School Equivalency (HSE) is an alternative for earning a high school diploma. The HSE Diploma can be earned after completing a test based on five subject areas including Math, Reading, Writing, Science and Social Studies.
In 2014, the high school equivalency tests were scheduled to begin gradually increasing in rigor to help students and educators stay focused on fundamentals while increasing the level of knowledge required for a high school level diploma. The High School Equivalency (HSE) is the test students take in Indiana to earn the Indiana High School Equivalency Diploma, issued by the state. The HSE is the test that replaced the GED (General Education Development) in Indiana in January 2014.
Who can take the HSE exam?
Anyone living in Indiana for a minimum of 30 days before taking the test.
Those who have not already earned a diploma from an accredited high school in the U.S.
Students who are no longer enrolled in school and are at least 16 years of age.
How can a person prepare to pass the HSE exam?
How much does it cost to take the HSE exam?
$90 which includes all five parts of the test, test scoring, transcripts and diploma.
Scholarship funds may be available in some areas to help students offset the cost of the exam.
Adult Education classes are designed to assess an adult student to determine an individual learning plan as well as a career pathway if needed. Learners are allowed to study at their own rate, and they focus on their weakest subjects. As they master one level, they move up to the next level until they demonstrate their readiness to pass the HSE. Students can even work on their own time at home when class is not in session. The instructors are trained to help the adult learners reach their academic and career goals. Math specialists work one-on-one with students who are challenged by the higher level math skills that are required to pass the HSE.
Even after passing the HSE or even after receiving a high school diploma, adults can attend an adult education class to brush up on college and career readiness skills to advance to college, military, apprenticeships, certification training, or a career. Adult Education classes offer numerous online and study materials and administer the Accuplacer for entrance into Ivy Tech Community College.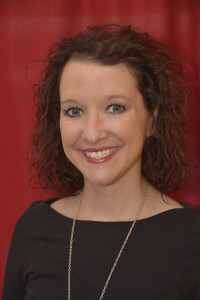 The program employs transition specialists who assist students in making career choices. Adult Education also refers students to various community agencies and resources to assist them in reaching their academic and career goals. WorkOne, Goodwill Southern Indiana, literacy programs, KentuckianaWorks College Access Center, Hope Southern Indiana, the New Albany Housing Authority, the Scott County Partnership, and Vocational Rehabilitation are some of the partnering agencies with Adult Education in Region 10.
As the Adult Education Director for Clark, Crawford, Floyd, Harrison, Scott and Washington counties, I invite all adults who are interested in increasing their educational attainment and employment opportunities to call now to come back to school. It is never too late to learn.
Angela Kirlin is the Adult Education Director for the Scott County Economic Development Corporation, serving Economic Growth Region 10 including Clark, Crawford, Floyd, Harrison, Scott and Washington counties.