Welding classes at the Mid-America Science Park in Scottsburg teach students of all ages a valuable skill, while giving them an opportunity to earn an American Welding Society (AWS) certification. With a nationally-recognized certification, welders have an opportunity to earn a higher starting salary.
The welding program at MASPark, provided by Ivy Tech, prepares students for certification in Shielded Metal Arc (SMAW), Gas Metal Arc (GMAW) or Gas Tungsten Arc welding (GTAW) using standards established by the AWS. Training focuses on technology, with math, reading and writing exercises embedded in class projects. Day and evening classes are available, and all assignments are completed in class. Employers may also send employees through welding courses if desired.
Take a tour of our welding lab here: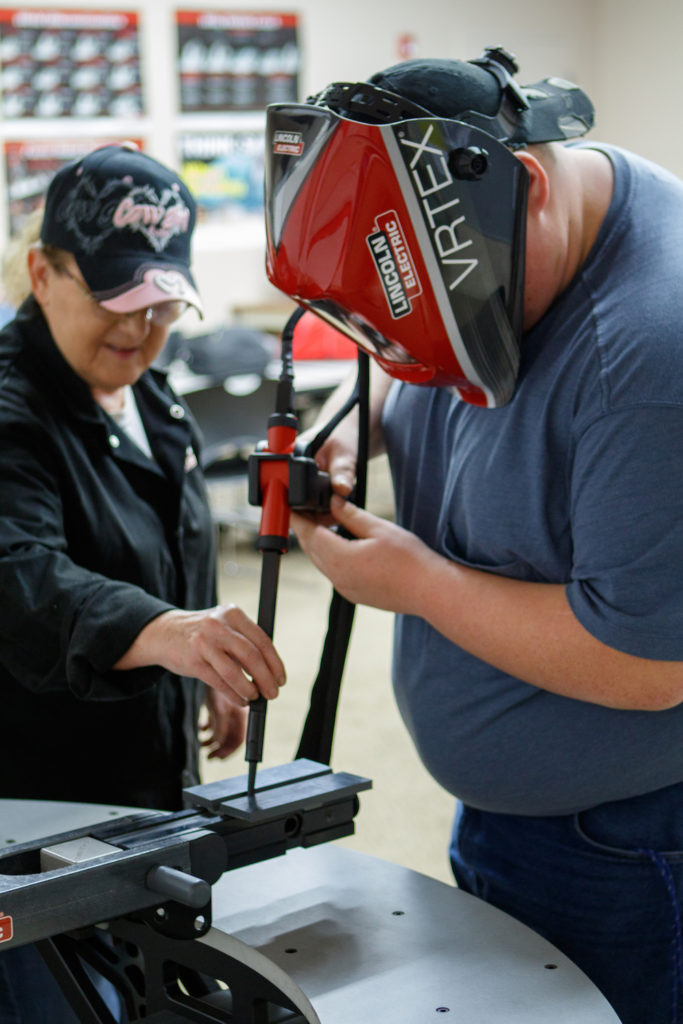 Unique to the program is a virtual welding system, offering a hands-on training experience. The virtual system allows students to complete more passes than traditional training, provides real-time welding technique feedback to both trainers and students and conserves resources and materials.
Participants may earn a Technical Certificate in Industrial Technology and are prepared for additional certifications. Credits can also be applied toward an Associate of Applied Science degree.
The Scott County Economic Development Corporation and the City of Scottsburg partnered with Ivy Tech Corporate College to provide welding training at MASPark. A wide spectrum of training opportunities are available for companies, employees and students.
Ready to learn more? Please fill out the form below to request more information.